Members
Company Directory
| | | |
| --- | --- | --- |
| Company | Street | City/State |
| American Unions Embroidery | Swiggum Rd | Westby, WI |
| Ashland Super One Foods | Ellis Ave | Ashland, WI |
| Belmont Care Center | Belmont Rd | Madison, WI |
| Bethel Home Inc. | Eagle St | Oshkosh, WI |
| Birchwood Foods | 152nd Ave | Kenosha, WI |
| Birchwood Security | 152nd Ave | Kenosha, WI |
| Birchwood Transport | 152nd Ave | Kenosha, WI |
| Birds Eye Foods | County Rd X | Darien, WI |
| Calumet Diversified Meats, Inc. | 80th Ave | Pleasant Prairie, WI |
| Compass Minerals America, Inc. | 13th Ct | Kenosha, WI |
| Country Maid, Inc. | South Kinnickinnic | Milwaukee, WI |
| Crossroads Care Center of Milwaukee, LLC. | Highland Blvd | Milwaukee, WI |
| Daniels Sentry | Court St | Janesville, WI |
| Daniels Sentry | Milwaukee St | Janesville, WI |
| Eastowne Hair Artists | Port Washington Rd | Mequon, WI |
| Executive Styling Shop | Grove Ave | Racine, WI |
| Fair Oaks Farms | 95th St | Pleasant Prairie, WI |
| Fond du Lac Lutheran Home | N Macy St | Fond du Lac, WI |
| Fred Usinger, Inc. | 3rd St | Milwaukee, WI |
| Gayle's Barber Shop | Main St | Cameron, WI |
| Hair By Rocco Beauty Salon | Rapids Dr | Racine, WI |
| Health Care Services Group- Hospitality Manor | 32nd Ave | Kenosha, WI |
| Hormel Foods | Kennedy Dr | Beloit, WI |
| Hospitality Nursing & Rehab | 32nd Ave | Kenosha, WI |
| JBS | Lime Kiln Rd | Green Bay, WI |
| Klement Sausage Company, Inc. | Lincoln Ave | Milwaukee, WI |
| Kraft's Barber Shop | Clinton St | La Crosse, WI |
| Mario's | 16th St | Racine, WI |
| McCain Foods | | Plover, WI |
| Mega Mart - 35th and North | 35th St | Milwaukee, WI |
| Mega Mart - 76th and Coldspring | South 76th | Greenfield, WI |
| Mega Mart - Bay View - Holt | W Holt Ave | Milwaukee, WI |
| Mega Mart - Bluemound East | W Bluemound Rd | Milwaukee, WI |
| Mega Mart - Brass | S 63rd St | Kenosha, WI |
| Mega Mart - Brookfield | W Capitol Dr | Brookfield, WI |
| Mega Mart - Caledonia | Douglas Ave | Caledonia, WI |
| Mega Mart - Cleveland | S 108th St | West Allis, WI |
| Mega Mart - Cudahy | S Packard Ave | Cudahy, WI |
| Mega Mart - East Garfield | E Garfield Ave | Milwaukee, WI |
| Mega Mart - Franklin | S Lovers Lane | Franklin, WI |
| Mega Mart - Golds - Brown Deer | N Green Bay Rd | Milwaukee, WI |
| Mega Mart - Golds - East Pointe | Lyon St | Milwaukee, WI |
| Mega Mart - Golds - Grafton | Falls Rd | Grafton, WI |
| Mega Mart - Good Hope | W Good Hope Rd | Milwaukee, WI |
| Mega Mart - Green Tree | Port Washington Rd | Milwaukee, WI |
| Mega Mart - Hales Corners | S 108th St | Hales Corners, WI |
| Mega Mart - Kenosha North | 18th St | Kenosha, WI |
| Mega Mart - Kenosha South | 75th St | Kenosha, WI |
| Mega Mart - Loomis | S 27th St | Milwaukee, WI |
| Mega Mart - Market Square | W National Ave | West Allis, WI |
| Mega Mart - Menomonee Falls | County Line Rd | Menomonee Falls, WI |
| Mega Mart - Menomonee Falls - East | Appleton Ave | Menomonee Falls, WI |
| Mega Mart - Midtown | W Capitol Dr | Milwaukee, WI |
| Mega Mart - Mt. Pleasant | N Green Bay Rd | Racine, WI |
| Mega Mart - Oak Creek | S Howell Ave | Oak Creek, WI |
| Mega Mart - Ruby Isle | N Calhound Rd | Brookfield, WI |
| Mega Mart - Ryan Road | W Ryan Road | Oak Creek, WI |
| Mega Mart - South Milwaukee | S Chicago Ave | South Milwaukee, WI |
| Mega Mart - State Street | W State St | Milwaukee, WI |
| Mega Mart - Sunset West | W Sunset Dr | Waukesha, WI |
| Mega Mart - Walnut/Mayfair | N Mayfair Rd | Wauwatosa, WI |
| Mega Mart - Watertown Meat | Church St | Watertown, WI |
| Mega Mart - West Milwaukee | Miller Parkway | West Milwaukee, WI |
| Mega Mart - Whitnall | S Whitnall Ave | St Francis, WI |
| Mega Mart - Racine | S Green Bay Rd | Racine, WI |
| Metcalfe Sentry | Midvale Blvd | Madison, WI |
| Metcalfe Sentry- Wauwatosa | State St | Wauwatosa, WI |
| Metro Market - Brookfield/Bluemound | Bluemound Rd | Brookfield, WI |
| Metro Market - Cottage Grove | Cottage Grove Rd | Madison, WI |
| Metro Market - Shorewood | Oakland Ave | Shorewood, WI |
| Miner's Super One Foods – Iron Mt. | Stephenson Ave | Iron Mountain, MI |
| Miner's Super One Foods – Ironwood | Miller Trunk Hwy | Hermantown, MI |
| Monogram Appetizers | Post Rd | Plover, WI |
| Nestle Food Company | | Eau Claire, WI |
| Nestle USA Nutrition Division | Venture Dr | Eau Claire, WI |
| Office Solution - USA Inc. | 3rd St | La Crosse, WI |
| OSI (Redi-Serve Food Division) | Industrial Dr | Fort Atkinson, WI |
| Outpost | Capitol Dr | Milwaukee, WI |
| Outpost | Kinnickinnic Ave | Milwaukee, WI |
| Outpost | State St | Wauwatosa, WI |
| Outpost | W Mequon Rd | Mequon, WI |
| Patrick Cudahy | Barnard Ave | Cudahy, WI |
| People's Food Co-Op | 5th Ave | La Crosse, WI |
| Pick 'n Save - Monroe | 8th St | Monroe, WI |
| Pick 'n Save - Silvernail | Silvernail Rd | Pewaukee, WI |
| Pick 'n Save - Sunset | E Sunset Dr | Waukesha, WI |
| Piggly Wiggly #04 | 14th Pl | Kenosha, WI |
| Piggly Wiggly #09 | Durand Ave | Racine, WI |
| Portage Lake Water & Sewage Authority | Princess Point Dr | Houghton, MI |
| Red Arrow Products a Kerry Business | Red Arrow Dr | Rhinelander, WI |
| Regent Market Cooperative | Regent St | Madison, WI |
| Restaurant Depot | 6th St | Milwaukee, WI |
| Seidel Tanning Corp. | Meinecke Ave | Milwaukee, WI |
| Seneca Foods | East Conde St | Janesville, WI |
| Shawano Health Services | Lincoln St | Shawano, WI |
| Strauss Veal | | Hales Corners |
| Superior National Bank & Trust Co. | Quincy St | Hancock, MI |
| Union 1st Laser Technologies | 3rd St | La Crosse, WI |
| Van Holten's | 703 W Madison St | Waterloo, WI |
| Viroqua Foods Coop | 609 N Main St | Viroqua, WI |
| Wenzel's Farm, LLC | 29th St | Marshfield, WI |
| Wisconsin Vision | Casaloma Dr | Appleton, WI |
| Wisconsin Vision | Johnson St | Fond du Lac, WI |
| Wisconsin Vision | Mason St | Green Bay, WI |
| Wisconsin Vision | Koeller | Oshkosh, WI |
| Wisconsin Vision | Memorial Pl | Sheboygan, WI |
| Wisconsin Vision - Bluemound | W Bluemound Rd | Elm Grove, WI |
| Wisconsin Vision - Burleigh | W Burleigh St | Milwaukee, WI |
| Wisconsin Vision - Franklin | S 27th St | Franklin, WI |
| Wisconsin Vision - Grafton | N Port Washington Rd | Grafton, WI |
| Wisconsin Vision - Greenfield | S 76th St | Greenfield, WI |
| Wisconsin Vision - Janesville | 2929 Milton Ave | Janesville, WI |
| Wisconsin Vision - Layton | W Layton Ave | Milwaukee, WI |
| Wisconsin Vision - Lens Best Corp | W Cleveland Ave | New Berlin, WI |
| Wisconsin Vision - Menomonee Falls | Appleton Ave | Menomonee Falls, WI |
| Wisconsin Vision - Silvernail | Silvernail Rd | Waukesha, WI |
| Wisconsin Vision - Washington Ave | E Washington Ave | Madison, WI |
| Wisconsin Vision - Waukesha | E Sunset Dr | Waukesha, WI |
| Wisconsin Vision - West Allis | S 108th St | West Allis, WI |
| Wisconsin Vision - West Gate | Odana Rd | Madison, WI |
| Wisconsin Vision- Kenosha | 75th St | Kenosha, WI |
| Wisconsin Vision- Mt. Pleasant | Durand Ave | Racine, WI |
| Wisconsin Vision- Racine | Douglas Ave | Racine, WI |
| Woodman's Food Stores (Meat Dept) | N Lexington Dr | Janesville, WI |
| Woodman's Food Stores (Meat Dept) | Gammon Rd | Madison, WI |
| Woodman's Food Stores (Meat Dept) | Milwaukee St | Madison, WI |
| Woodman's Food Stores (Meat Dept) | Hwy 16 | Onalaska, WI |
| WPS | | Madison, WI |
Disciplinary issues at your job
You may encounter different types of problems at work which require assistance or advice. The following is meant to be a guide in resolving these situations.
What should you do if you are called into the office? If you believe that you are being called into a supervior's office for the purpose of discipline or to defend your conduct you are entitled, as a union member, to be represented.
SHOP FLOOR CONVERSATIONS
Not every discussion with management is an investigatory interview. For example, a supervisor may speak to an employee about the proper way to do a job. Even if the supervisor asks the employee questions, this is not an investigatory interview because the possibility of discipline is remote.
A routine conversation changes character if a supervisor becomes dissatisfied with an employee and takes a hostile attitude. If this happens the meeting could well result in discipline and you should ask for your Union Representative.
INVESTIGATORY INTERVIEW
There are those times when a supervisor is gathering some information, but if you believe that the investigatory interview could lead to discipline, other adverse consequences, or to defend your conduct, you have a right to make a request for representation and should do so. You may feel intimidated by a supervisor or someone else trained in interrogation techniques or they may try to coerce you into confessing to a wrong-doing.
For all of these reasons you should request union representation. You must make a clear request for union representation (you cannot be punished for making this request). After you have made the request the employer must:
Grant the request and delay questioning until a Union Representative arrives, or
Deny the request and end the interview immediately, or
Offer you the choice to continue the meeting without a Union Representative. It would be best to wait until you have representation so that you have the benefit of someone trained to handle such a situation.
If the employer denies the request for union representation and continues to ask questions, he has commiteed an unfair labor practice; you have a right to refuse to answer and cannot be disciplined for such refusal. You must, however, make the request to be represented by the Union.
DISCIPLINARY ANNOUNCEMENTS
When a supervisor calls an employee to the office to announce a warning or issue discipline, this would not constitute an investigatory interview as the supervisor is informing the employee of a previous decision of management. However, if the supervisor asks questions that are related to the incident which resulted in the discipline, it then becomes an investigatory interview to which you are entitled to union representation upon your request.
The Union Representative or Steward can provide assistance and counsel you during the interview as well as speak up for you during the interview
BEWARE OF SIGNING ANY COMPANY DOCUMENTS
If your employer asks you to sign any document relative to a disciplinary matter or that could adversely affect your job, be careful.
Most of the time the best course of action is not to sign any document without first discussing it with your Union Representative.
Be sure to ask your employer for a copy of any document that you are requested to sign. If you have any problem or questions contact your Union Representative.
KNOW YOUR RIGHTS AND AVAIL YOURSELF OF
REPRESENTATION WHEN THE SITUATION ARISES

For: Questions, Comments or Assistance?
Contact: UFCW Local 1473 at 1-800-472-1660
Guide to the Election Process
Showing Interest
#1
The National Labor Relations (NLRB) requires that a minimum of 30 percent of the employees sign authorization cards/petitions before it will conduct an election.
Election Petition Filed
#2
Local No. 1473 presents the cards/petitions to the NLRB with a request that it conduct an election. The employer never sees the authorization cards/petitions, and the NLRB won't even tell how many employees filled them out.
Election Date Set
#3
The Union, an employer representative, and the NLRB meet to set an election date.
NLRB Election
(Secret Ballot)
#4
You decide by a secret ballot if you want UFCW Local No. 1473 to begin negotiations with your employer. A "Yes" vote gives you the chance to proceed.
Preparation for Negotiations
#5
During the seven to ten days it takes for the NLRB to certify the election results, you and your fellow employees will meet to decide what specific benefits you would like to have in a first contract. Also, you will start thinking about electing a negotiating committee.
Please return your contract questionnaire.
Negotiations
#6
The employees' negotiating committee, UFCW representatives, and the employer begin a series of meetings to work out differences and develop a contract offer.
Registering to Vote
#7
The employees' will fill out a membership application, which allows you the right to vote.
Ratification
#8
You will meet to discuss and vote (by secret ballot) on the employer's offer. If rejected, we go back into negotiations. If accepted, wage rates and all new benefits begin.

For: Questions, Comments or Assistance?
Contact: UFCW Local 1473 at 1-800-472-1660
Union Stores
WISCONSIN COUNTIES Ashland Ashland Super One Foods 401 Ellis Ave. Ashland WI Barron Gayle's Barber Shop 906 Main St.

Community Events Veterans Ceremony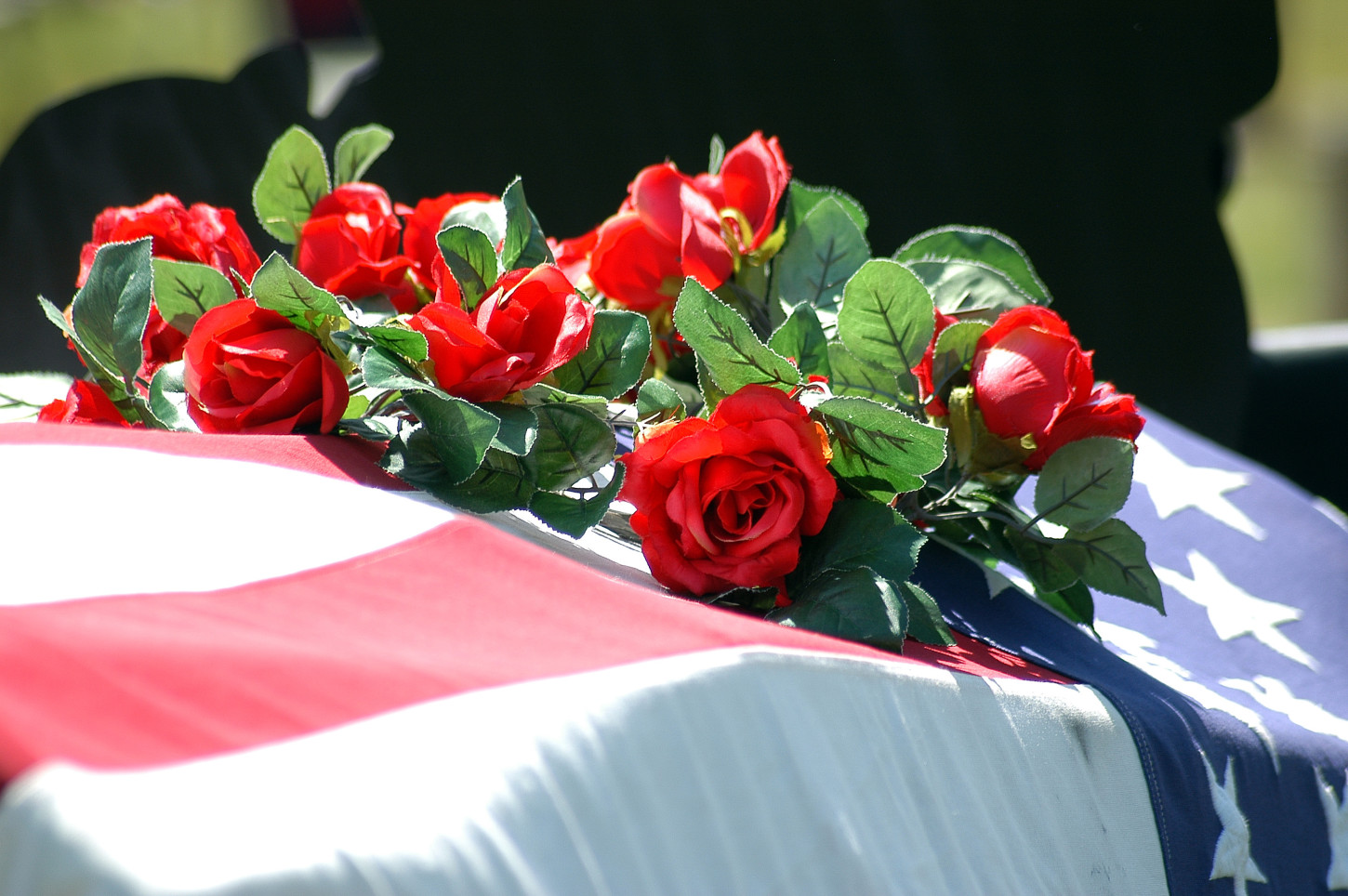 World War II and Korean War Veteran, Master Sergeant, Dewey Edward Smith passed away on November 11, 1997.
Appropriately, this decorated veteran (Silver Star Recipient for Gallantry in Action) passed on Veteran's Day. His son,
Richard Smith, is a proud member of UFCW Local 1473 in Rhinelander, WI.
On Veteran's Day, November 11, 1998 Rick spent the entire day in quiet reflection in remembrance of his Father's
passing a year earlier, at the Union Grove Cemetery in Harshaw, WI and noticed that not a single other person
visited the cemetery to honor the fellow Veterans that laid beside his Father's final resting place.
With this in mind, Rick took it upon himself to give the attention deserved to the Veterans buried there, as well as
Veterans and active duty soldiers across this Country.
Rick started the Veterans Ceremony, held each year on the Saturday before Memorial Day in Harshaw, WI.,
a small community with a population of about 1000. The ceremony involves a flyover, cannon fire and rifle reports,
as well as bag pipes, musical entertainment and speakers.
The Veterans Ceremony is just one event each year that Rick and fellow UFCW Member and Army Veteran,
John Pauke are involved in to bring the recognition and respect to the Veterans and their families that have sacrificed to
protect the freedoms that we all enjoy and 2018 will mark the 18th year of this ceremony and will once again be attended
by hundreds of people. The community of Harshaw will swell, as will the hearts of those that attend. The Veterans Ceremony
has been recognized around the State and nationally, for their dedication to those that have served, and those that are serving today.
In 2015, after efforts by Rick's group and the local community it was announced that Harshaw (Cassian) was awarded a
six acre site for a National Cemetery, across the road from where the annual ceremony takes place.
This will allow northern Wisconsin Veteran's families closer access to their loved one's gravesites.
If you're in the area, stop by on the Saturday before Memorial Day, (this year's event is scheduled for May 26)
if you can't make it, consider supporting the event by going to: veteransceremony.org and making a contribution.
Rick tells me that even when inclement weather has threatened the event, somehow the rain has stopped long enough
and the sun has shown through to brighten the day. Perhaps a certain Master Sergeant is still overseeing things.
Rick and John are just two examples of the difference our family of UFCW members make in their communities every day.
Page Last Updated: Aug 09, 2022 (08:17:00)