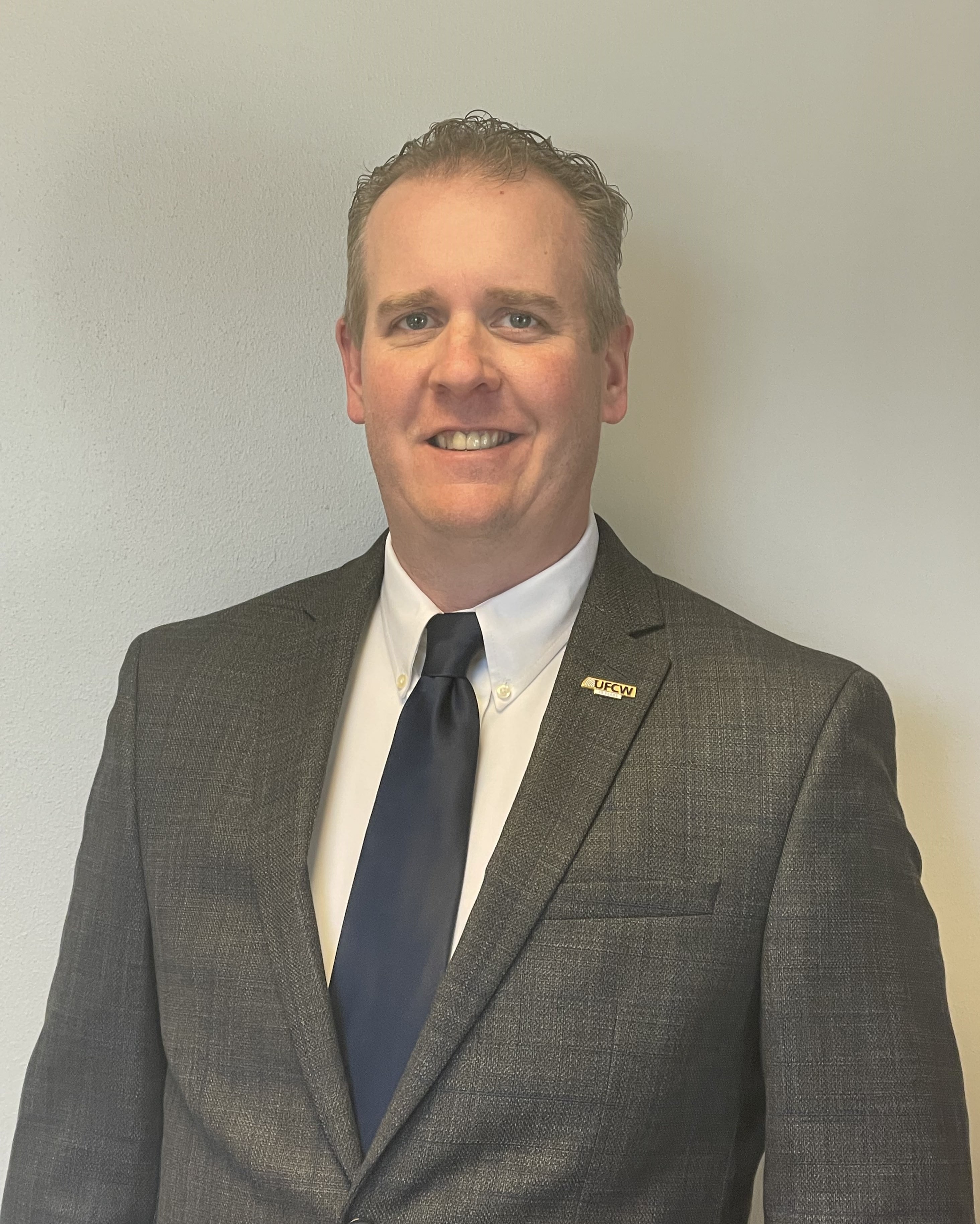 Jake Bailey - President
Jake first joined the UFCW in 2001 when he was hired as a forklift operator at Seneca Foods in Janesville. Jake quickly stepped up and became a Union Steward in 2003 where he helped to create solidarity at Seneca, and participated as a bargaining committee member in negotiations in 2008 and 2011 where Seneca members received very strong working condition improvements and large wage increases. He was elected as the chief Union Steward at Seneca in 2011 and later that year was hired on staff with the Local as a Union Representative. Jake became a Vice President on the Executive Board in 2012, and in this role Jake successfully negotiated several large contracts and won hundreds of grievances. He was promoted to Service Director in 2015 where he created relationships with top level executives which led to some of the Local's richest contract settlements in the meat packing and food processing division up until that point. He was elected as Secretary Treasurer in 2020.
---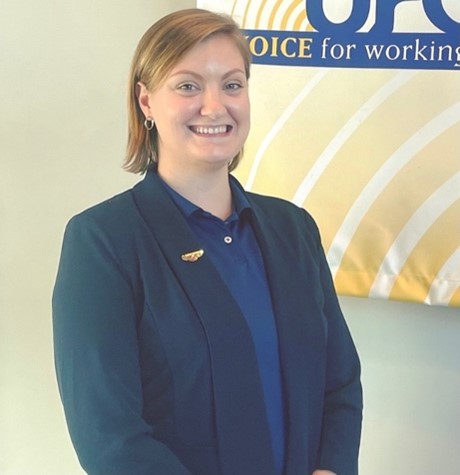 Melanie Bartholf – Secretary Treasurer & Political Director
Melanie grew up in a strong union household. Her late grandfather was the President of UAW Local 699 in Saginaw, MI and a UAW National Bargaining Committee Chief Negotiator, and her father has been a lifelong UAW and IAM member. Her introduction to the labor movement began while a student at UW-Madison, where she served as a leader of the Student Labor Action Coalition, a board member of Madison's Interfaith Coalition for Worker Justice, and a member of the university's Labor Codes Licensing Compliance Committee. She started with the Local in 2014 as an intern and was hired as a Union Representative in 2015 where she served for 4 years representing members across all sectors and served on the Local's Executive Board since 2017. During this time she also served as Treasurer of the Racine AFL-CIO Labor Council and a Trustee of the Kenosha AFL-CIO Labor Council. She was promoted to Political Director & Service Director for the Local in 2019 where she oversaw the Local's field staff and formed the Local's first ever Political Department. In 2021 Melanie was elected as the Local's first female Secretary-Treasurer and the youngest in the Local's history at age 28. Since then, Melanie has transformed the Local's Political Department and solidified UFCW 1473 as a top player in Wisconsin politics. Melanie is a board member of Citizen Action of Wisconsin, the Wisconsin AFL-CIO's Political Steering Committee, the UFCW International Advisory Committee, and is a Regional Chair of the UFCW Women's Network.
---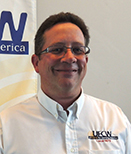 Chad Whiteside - Union Representative & Recording Secretary
Chad first became a member of the UFCW in 1987 when he went to work for Super Valu in Kenosha, Wisconsin. Chad served as Union Steward from 1990 to 1995 and during this time he volunteered for the Special Project Union Representative (SPUR) Program assisting UFCW local unions in the Chicago area during their organizing attempt of the Super Kmart Center in Vernon Hills, Illinois.
In 1996, he volunteered again for the SPUR program in Local 1444 and was hired full time in February 1997.
---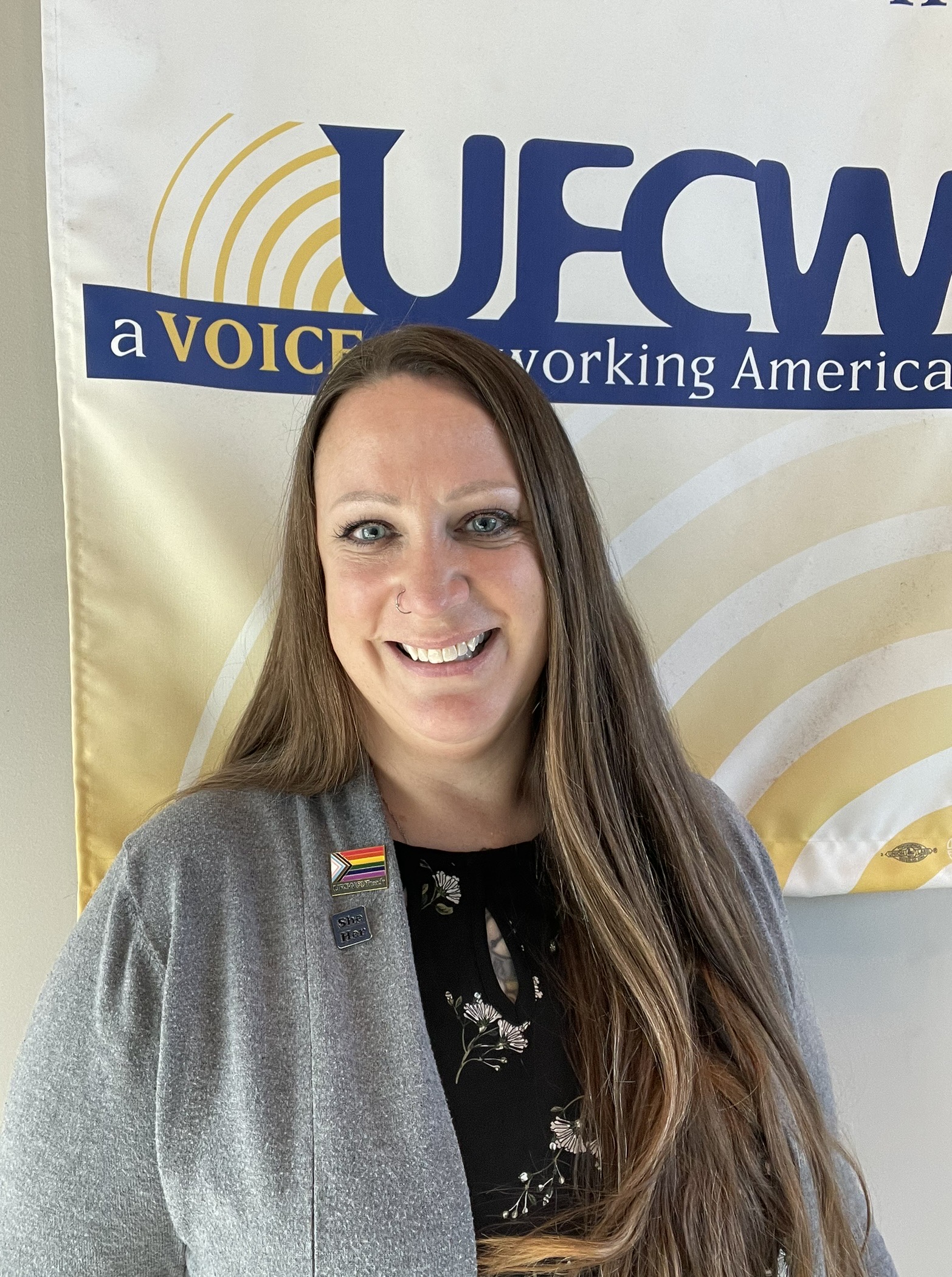 Marie Werth – Service Director & Staff Director
Marie first joined UFCW in 2017 as a contract and account specialist. She was a member of OPEIU and served as the steward for her bargaining unit. This background gave her a working knowledge of how the Union continues to support membership behind the scenes.
In 2019 she was promoted to Office Manager. Utilizing her past years of Union membership experience with grievances, contracts, and the operations of the Local, she was the point person for the needs of office staff, Union Representatives, and provided support to the leadership team.
In 2021 Marie was promoted to Service and Staff Director where she oversees the needs of membership, all staff, and assists running the day-to-day operations of the Local under President Bailey and Secretary-Treasurer Bartholf. Marie is a strong worker advocate who brings her insight and passion for our members to the table each and every day.
Marie is also an advocate for LGBTQ+ rights and in October 2021 she was elected to serve as an Executive Board member of UFCW OUTreach, where she works to bring awareness and inclusivity into the workplace for the Local and our membership. Marie also serves as a delegate to the UFCW Women's Network.
---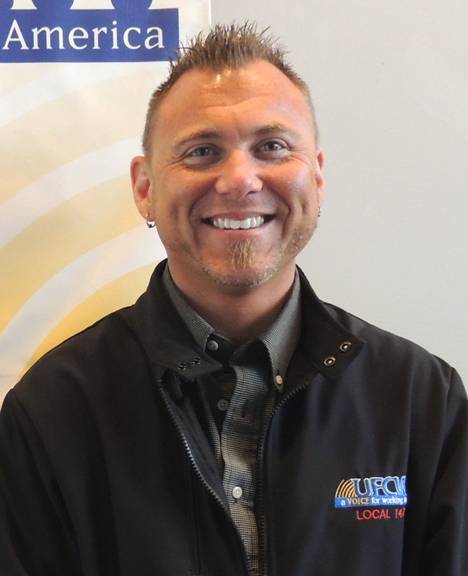 Brian Romanowich – Organizing Director
Brian first became a member of Local 1444 when he began working for Kohl's Food Stores in Milwaukee, Wisconsin in 1991. His Union Steward had made him aware of a new union program called Special Project Union Representative (SPUR). The program allows union members to receive a leave of absence employer and work for their union for a limited amount of time on organizing projects. Brian was working on the Extendicare Nursing Home project and found that he enjoyed the work so much that he applied for full-time work with the Union and he was subsequently hired on December 31, 2001.
---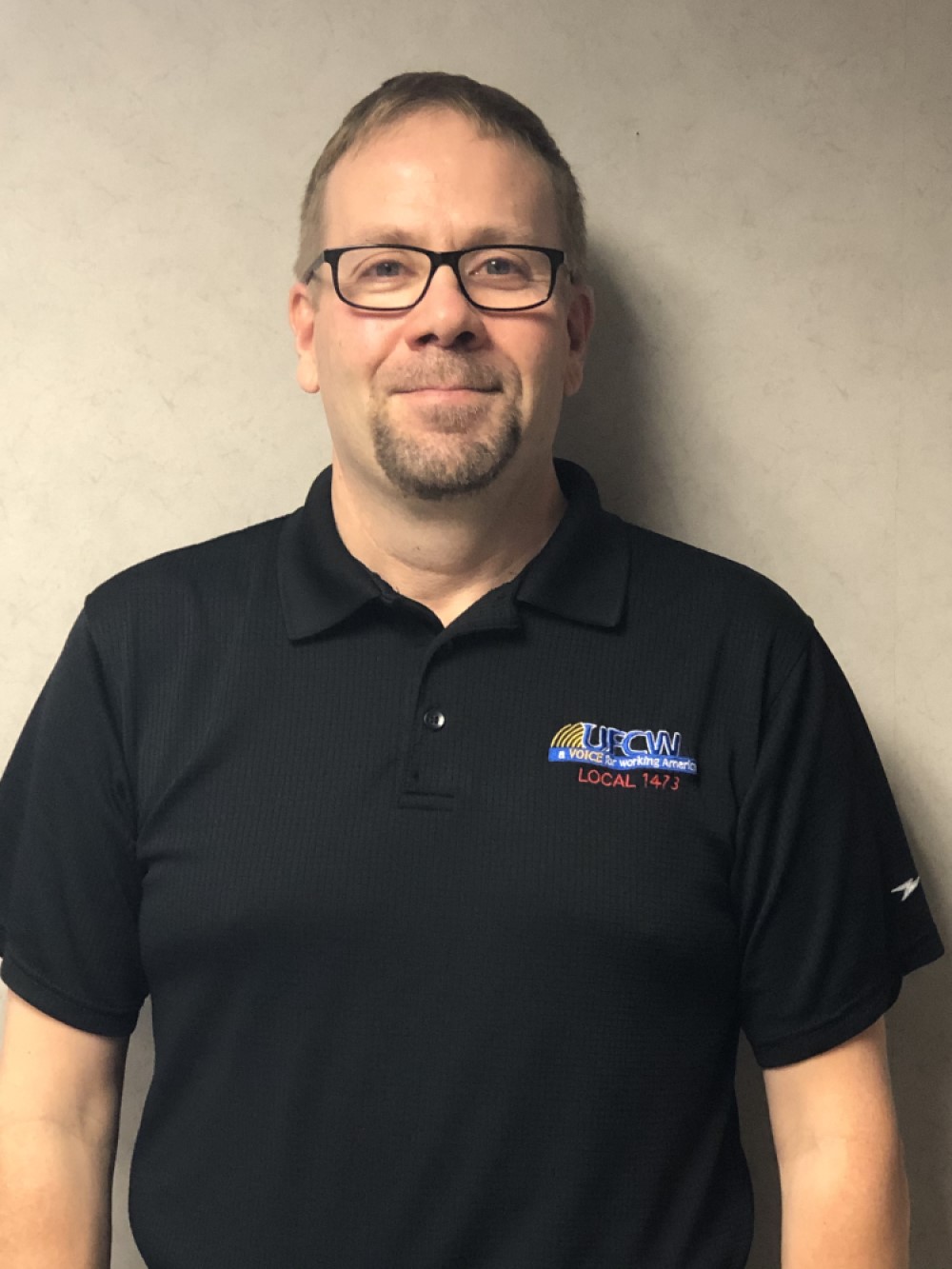 Scott Spearo – Union Representative
Scott first became a member of UFCW in 1984 when he started working third shift, stocking shelves, at the East Capital Pick 'N Save. In 1985 Scott began working as an apprentice meat cutter and in 1989 he became a journeyman.
Scott was a member of Local 1444 in his 14 years at Pick 'N Save and then became a member of Local 73a when he started work at Jewel. Most recently Scott worked at BKT-Bayview Sentry Food Store. As a UFCW Member, Scott served on bargaining committees for Jewel Foods.
---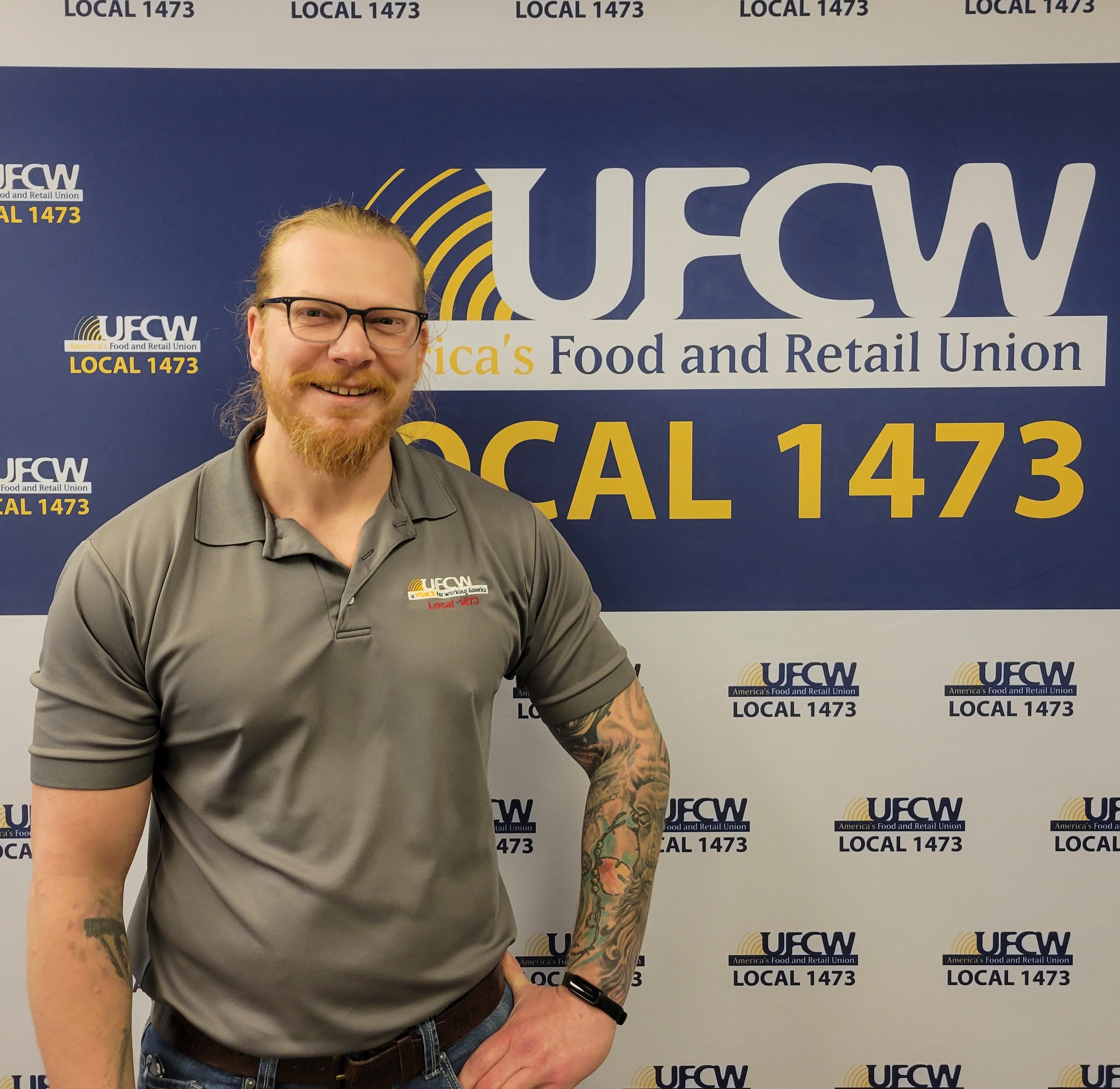 Justin Benzschawel - Lead Organizer
Justin started as UFCW Member working for Nestle in the production department in 2001. In 2013 Justin was elected the Assistant Chief Union Steward at the Nestle Plant. After being involved as a Union Steward, Justin participated in the UFCW GOLD Internship Program and became a member of the UFCW Local 1473 Executive Board. In April 2015 the opportunity came about to further help workers and join UCFW as Union Representative, Justin was on board, making sure people are being treated fairly and being respected on the job.
---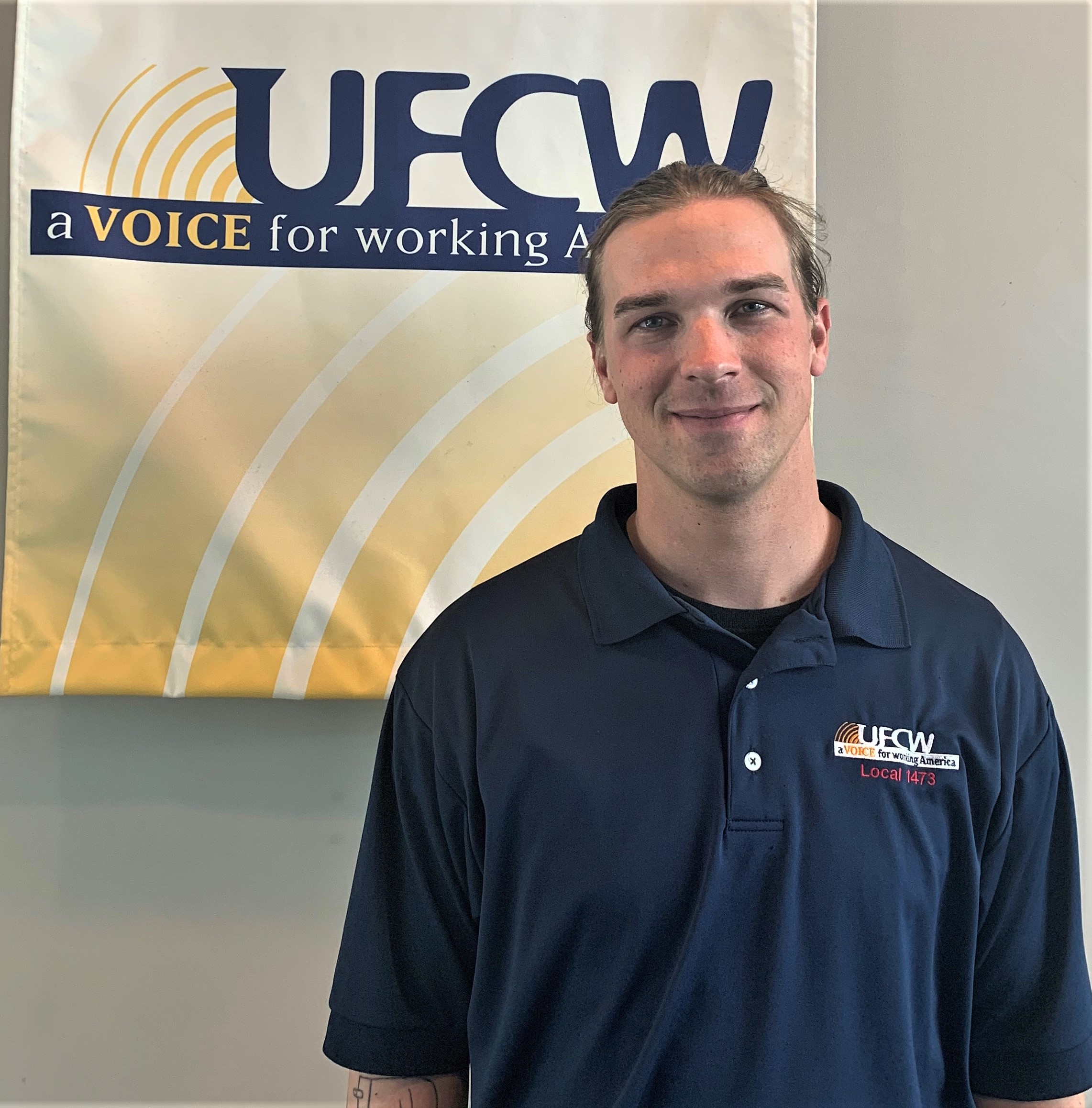 Ian Marten - Union Representative
Ian became of member of UFCW, Local 1473 in 2017 when he started working at Outpost Natural Foods Cooperative in Mequon. He was elected union steward in 2018 and was asked to join the staff of Local 1473 in August on 2018. While working as a Service Representative, Ian conducted new hire orientations and filed grievances for members in the Milwaukee area. In November of 2019, Ian was promoted to Union Representative. He currently oversees contract negotiations, new hire orientations and grievance filings for Kroger (Milwaukee, Ozaukee, Menomonee Falls), Outpost Natural Foods Cooperative and Restaurant Depot. Ian is also a delegate for the Milwaukee Area Labor Council and a member of the MALC Young Workers Committee.
---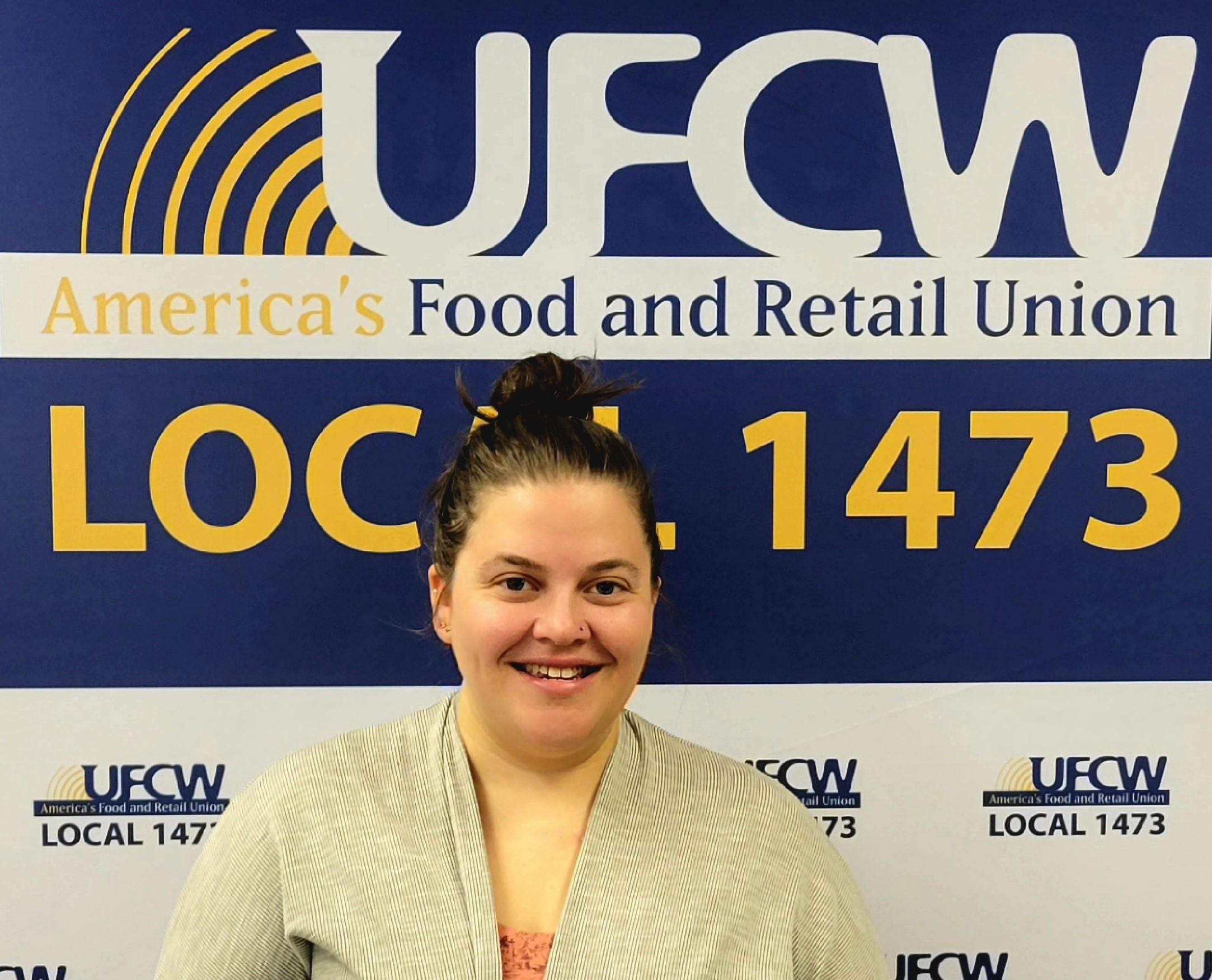 Jess Carew - Union Representative
Jess Carew attended her first UFCW Local 1473 meeting at just 3 years old with her grandma and aunt, who are UFCW members. In 2012, she became a Union Representative for teachers in Louisiana. In 2017, Jess joined UFCW International, working in Region 6 to help advocate for UFCW members across the Midwest. During her time there, she served as the chair of her bargaining unit—the Washington-Baltimore New Guild. In May 2023, she joined UFCW Local 1473 as a Union Representative. She currently represents members at Smithfield, Hormel, Van Holten's, Woodman's, and the Monroe Pick N Save.
---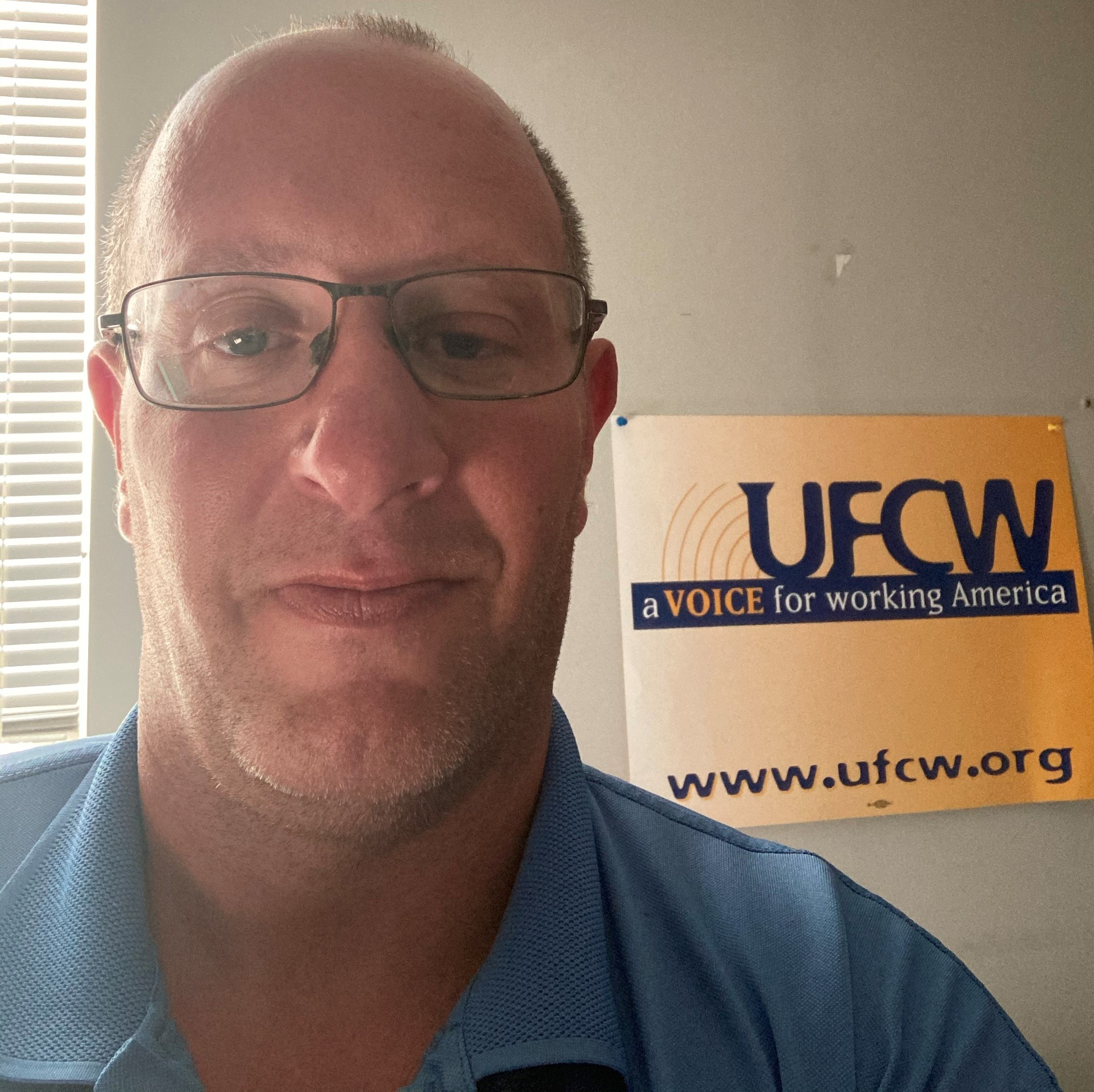 Christopher Hibben - Union Representative
Chris first joined the UFCW in 2016, when he was hired as a warehouse worker at Klement's sausage in Milwaukee. After being on the job for ten months, he was promoted to warehouse crew leader. He also served on the safety committee, helping to keep his brothers and sisters as safe as possible, and help recommend changes as needed regarding safety. In 2018, he became a union steward, and in 2020, became the chief union steward. He served on the negotiations committee for the collective bargaining agreement in 2020 and 2021.
In 2020, he was offered a leave of absence to come on staff through the SPUR program. He helped with sign ups in our retail locations as well as our meat packing facilities. In 2021, he was hired on full time as a service representative.
---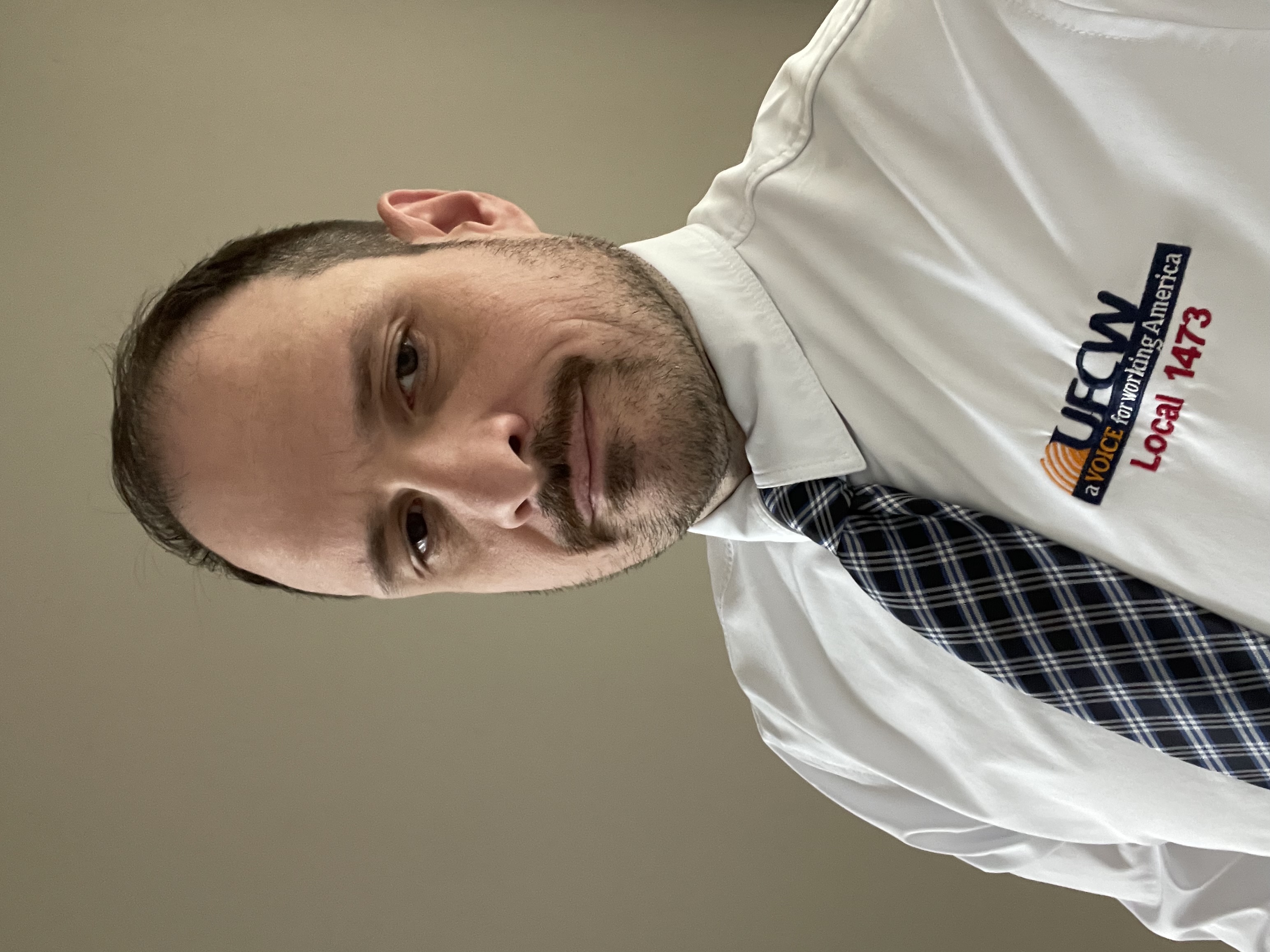 Nick Carone - Union Representative
Nick became a Member of UFCW Local 881 in 1996 while working at Jewel Food Stores in Chicago, Illinois. Since then, he has been very active in the various Labor Unions he has been a member of. He has lead organizing drives at various worksites for the Teamsters from 2002-2006. He was hired on staff with SEIU in 2007, serving the membership as both an Organizer and Union Representative for over a decade.
Nick rejoined his original Union, UFCW, this time with Local 1473 in the Fall of 2021 to continue the fight for worker rights. He proudly serves our members 'Up North', From Fond Du Lac to the Upper Peninsula of Michigan.
---