Community Events Veterans Ceremony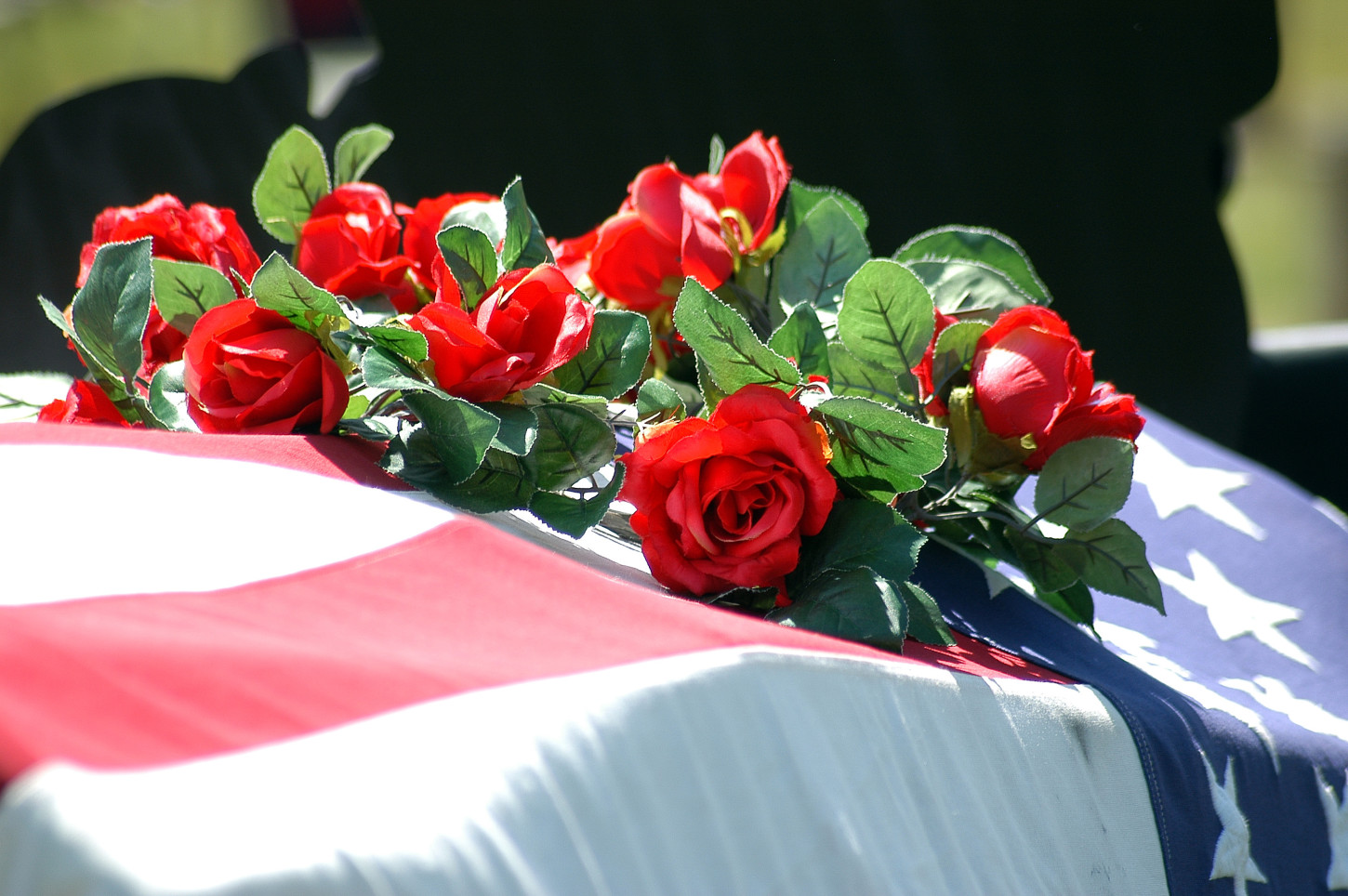 World War II and Korean War Veteran, Master Sergeant, Dewey Edward Smith passed away on November 11, 1997.
Appropriately, this decorated veteran (Silver Star Recipient for Gallantry in Action) passed on Veteran's Day. His son,
Richard Smith, is a proud member of UFCW Local 1473 in Rhinelander, WI.
On Veteran's Day, November 11, 1998 Rick spent the entire day in quiet reflection in remembrance of his Father's
passing a year earlier, at the Union Grove Cemetery in Harshaw, WI and noticed that not a single other person
visited the cemetery to honor the fellow Veterans that laid beside his Father's final resting place.
With this in mind, Rick took it upon himself to give the attention deserved to the Veterans buried there, as well as
Veterans and active duty soldiers across this Country.
Rick started the Veterans Ceremony, held each year on the Saturday before Memorial Day in Harshaw, WI.,
a small community with a population of about 1000. The ceremony involves a flyover, cannon fire and rifle reports,
as well as bag pipes, musical entertainment and speakers.
The Veterans Ceremony is just one event each year that Rick and fellow UFCW Member and Army Veteran,
John Pauke are involved in to bring the recognition and respect to the Veterans and their families that have sacrificed to
protect the freedoms that we all enjoy and 2018 will mark the 18th year of this ceremony and will once again be attended
by hundreds of people. The community of Harshaw will swell, as will the hearts of those that attend. The Veterans Ceremony
has been recognized around the State and nationally, for their dedication to those that have served, and those that are serving today.
In 2015, after efforts by Rick's group and the local community it was announced that Harshaw (Cassian) was awarded a
six acre site for a National Cemetery, across the road from where the annual ceremony takes place.
This will allow northern Wisconsin Veteran's families closer access to their loved one's gravesites.
If you're in the area, stop by on the Saturday before Memorial Day, (this year's event is scheduled for May 26)
if you can't make it, consider supporting the event by going to: veteransceremony.org and making a contribution.
Rick tells me that even when inclement weather has threatened the event, somehow the rain has stopped long enough
and the sun has shown through to brighten the day. Perhaps a certain Master Sergeant is still overseeing things.
Rick and John are just two examples of the difference our family of UFCW members make in their communities every day.